MAHARAT Home Furnishings: 
We have all types of furniture and aspire to provide a wide spectrum of designs, we are in the field of 'Furniture Design & Manufacturing' since 1975.
Manufacturer                    Since – 1975                   Countrywide Delivery
Our team was handpicked for their understanding of materials, process and passion for making latest furniture design according to your desire . Whether you are browsing our site or visiting our store, we are always willing to share our deep knowledge and understanding to make customized furniture that change the look of your house.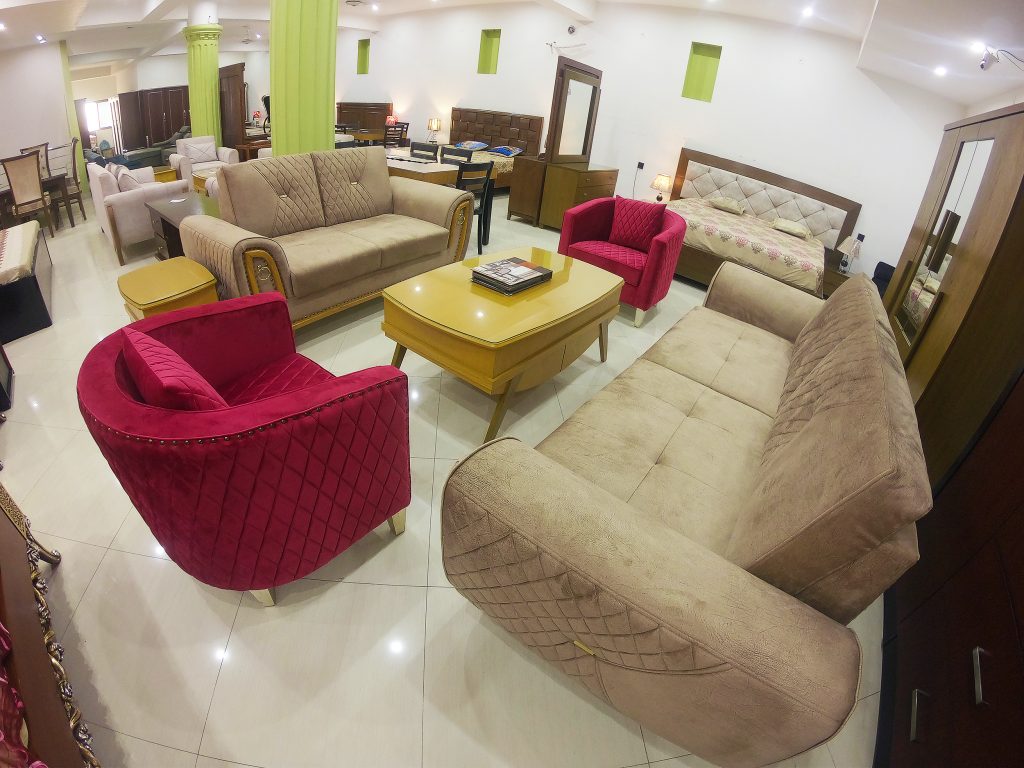 The significance of the furniture in our day by day life has regularly been a dismissed subject. Individuals know they require diverse things to have an agreeable existence, yet regularly the expense of the furniture is either dismissed, nor legitimate plans are attracted out to meet the costs required to purchase the furniture.
Furniture is a quiet part of regular day to day existence and the centrality is known, just when we needed to confront circumstance without the help of legitimate furniture.